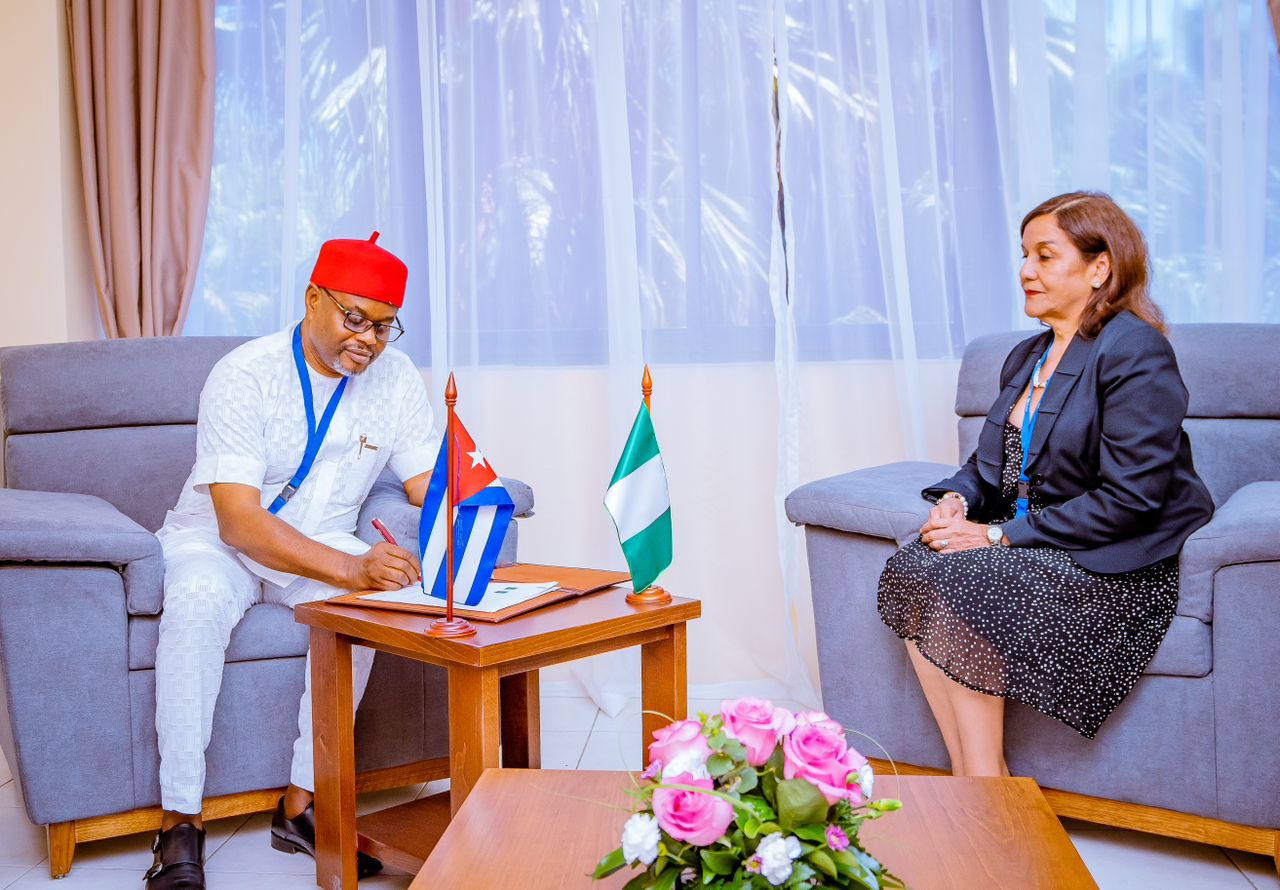 Nigeria's delegation to the G77+China Summit led by Vice President Kashim Shettima has signed a Memorandum of Understanding (MoU) with the Republic of Cuba to further enhance collaboration in the field of Innovation, Science and Technology between the two countries.
The signing ceremony, which took place Saturday on the sidelines of the G77+China Summit at Hotel Palco La Habana, is the highpoint of Nigeria's participation at the summit.
According to a statement by the media office of the vice president, the Minister of Innovation, Science & Technology, Uche Nnaji, signed on…
Read Complete News Here
Disclaimer: The news content displayed on this website is aggregated from various external sources. We do not create or verify the accuracy of the information presented here. The inclusion of articles from other websites does not imply endorsement or responsibility for their content. Users should exercise discretion and refer to the original sources for complete details.