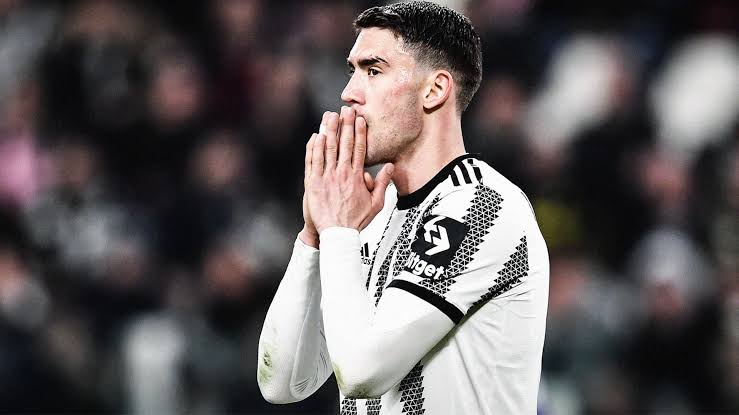 Real Madrid might launch the offensive to sign in-form 23-year-old Juventus striker, Dusan Vlahovic, in the January transfer window.
According to a report by Spanish outlet Defensa Central, Dusan Vlahovic is the subject of interest from Real Madrid.
The Merengues are closely monitoring the performances of the 23-year-old striker. And they might approach Juventus for the in-form forward in the January transfer window.
Dusan Vlahovic joined Juventus from Fiorentina in January 2022 as one of the most promising young strikers in the world. But he has blown hot and cold since arriving at the…
Read Complete News Here
Disclaimer: The news content displayed on this website is aggregated from various external sources. We do not create or verify the accuracy of the information presented here. The inclusion of articles from other websites does not imply endorsement or responsibility for their content. Users should exercise discretion and refer to the original sources for complete details.