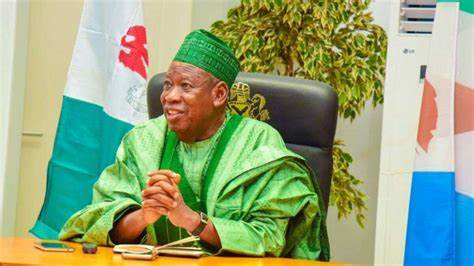 National chairman of the All Progressives Congress (APC) Abdullahi Ganduje has inaugurated the party's campaign council for the November 11, 2023 governorship election in Imo State.
He said President Bola Tinubu's choice of the governor of Cross River State, Bassey Otu to lead the campaign council demonstrated the seriousness the president attached to the election.
Ganduje advised Imo people to vote again for Governor Hope Uzodimma to build a solid development future for the state.
He advised Imo people to take advantage of Uzodimma's goodwill that cuts across ethnic divides and his…
Read Complete News Here
Disclaimer: The news content displayed on this website is aggregated from various external sources. We do not create or verify the accuracy of the information presented here. The inclusion of articles from other websites does not imply endorsement or responsibility for their content. Users should exercise discretion and refer to the original sources for complete details.