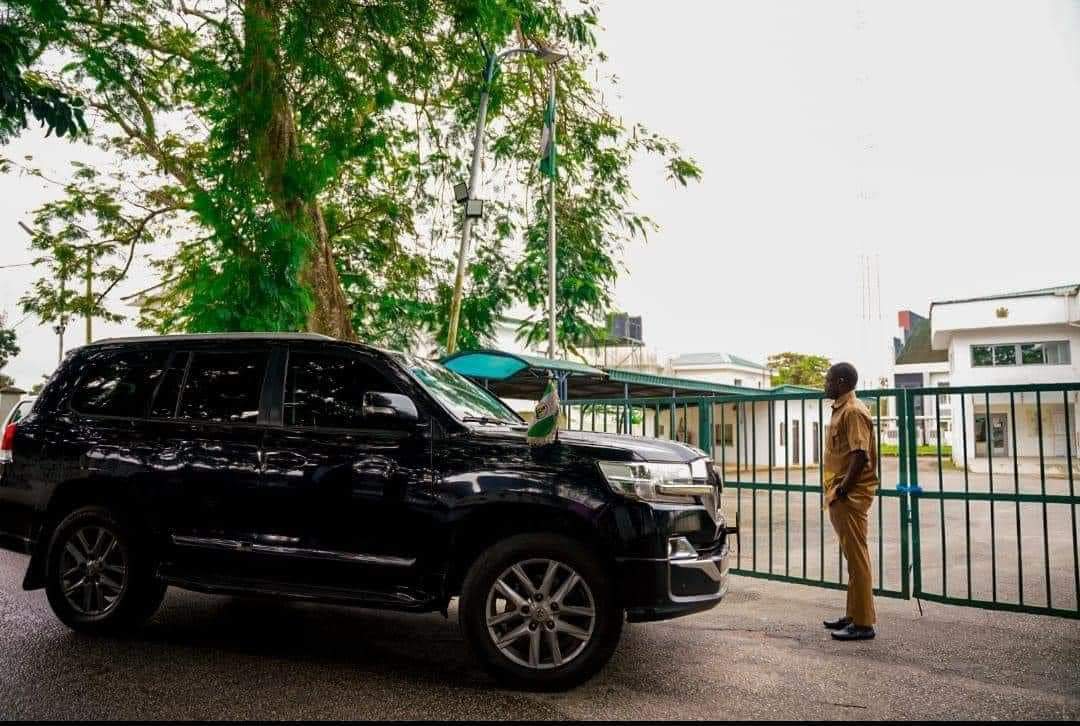 Tension heightened in Benin City yesterday, as Edo State governor, Godwin Obaseki, stopped his deputy, Philip Shaibu, from entering his office in the Government House.
Security operatives apparently on ground to carry out what was said to be directives from above turned back visitors who could not properly identify themselves from the Government House.
The altercation started around 8am when Shaibu accompanied by some of his personal aides and security details drove into the Government House and met the entrance gate to his office locked   
 An eye witness who was with the deputy…
Read Complete News Here
Disclaimer: The news content displayed on this website is aggregated from various external sources. We do not create or verify the accuracy of the information presented here. The inclusion of articles from other websites does not imply endorsement or responsibility for their content. Users should exercise discretion and refer to the original sources for complete details.