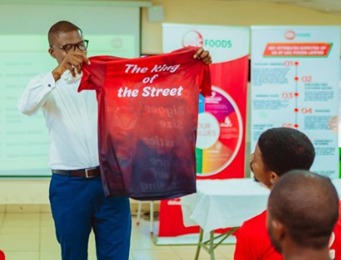 Gala sausage roll's "King of the streets" campaign, has won the most outstanding campaign of the year award at the Marketing Edge Awards.
For over six decades, Gala sausage roll has held a special place in the hearts and stomachs of Nigerians. With a long-standing presence in Nigeria, dating back to the 1960s when it was introduced by UAC Foods, Gala has become intertwined with the Nigerian culture and nostalgia.
In March 2023, Gala launched her King of the Streets Campaign aimed at reinforcing the brand's position as the king of the streets by leveraging its tagline; fuel…
Read Complete News Here
Disclaimer: The news content displayed on this website is aggregated from various external sources. We do not create or verify the accuracy of the information presented here. The inclusion of articles from other websites does not imply endorsement or responsibility for their content. Users should exercise discretion and refer to the original sources for complete details.