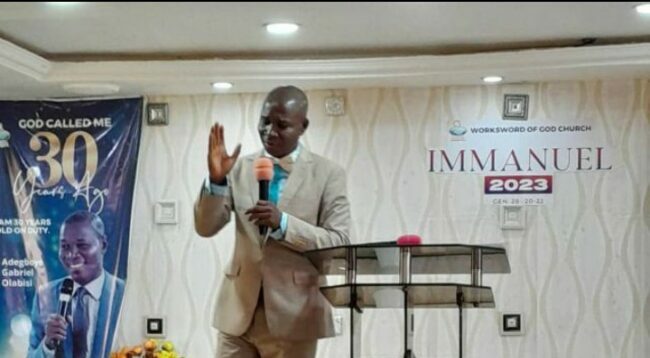 Senior Pastor, Worksword of God Church, Ibadan, Pastor Adegboye Olabisi, has tasked President Bola Tinubu to embrace the imperativeness of unity and exert all efforts to unite all Nigerians.
This, the cleric noted, should include summoning all ethnic nationalities and secession agitators to a roundtable discussion as well as setting up a peace, security, and reconciliation committee with a mandate to unite all Nigerians.
Adegboye, who is also Convener of Save Nigeria Network, noted that one of the steps to calm secessionist agitations and engender a united country is that Tinubu sees to…
Read Complete News Here
Disclaimer: The news content displayed on this website is aggregated from various external sources. We do not create or verify the accuracy of the information presented here. The inclusion of articles from other websites does not imply endorsement or responsibility for their content. Users should exercise discretion and refer to the original sources for complete details.