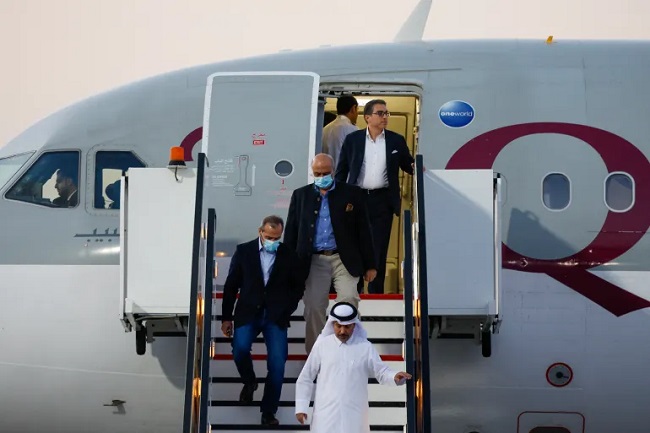 Five Americans jailed for years in Iran and widely regarded as hostages are on their way home to the United States.
The last pieces in a controversial swap mediated by Qatar fell into place when $6bn (£4.8bn) of Iranian funds held in South Korea reached banks in Doha.
It triggered the departure of the four men and one woman in Tehran, who are also Iranian citizens, on a chartered flight to Qatar's capital.
They were met by senior US officials and are now on their way to Washington.
The Americans include 51-year-old businessman Siamak Namazi, who has spent nearly eight years in…
Read Complete News Here
Disclaimer: The news content displayed on this website is aggregated from various external sources. We do not create or verify the accuracy of the information presented here. The inclusion of articles from other websites does not imply endorsement or responsibility for their content. Users should exercise discretion and refer to the original sources for complete details.