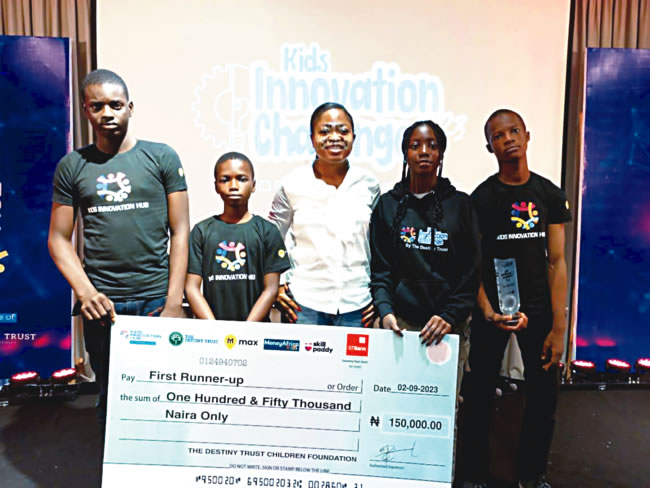 HEALTH technology startup, Cradlecare Africa, has achieved the impressive position of first runner-up in the recently-concluded Kids Innovation Challenge 2023.
The team of youthful innovators astounded both the judges and fellow participants with their creativity and the impeccable organisation of their startup.
Cradlecare is a medical record system that allows for accurate record keeping of medical records of kids between the ages of zero and 17.
The startup wants to eradicate the menace of infant mortality in sub-Saharan Africa by ensuring parents and medical professionals keep track…
Read Complete News Here
Disclaimer: The news content displayed on this website is aggregated from various external sources. We do not create or verify the accuracy of the information presented here. The inclusion of articles from other websites does not imply endorsement or responsibility for their content. Users should exercise discretion and refer to the original sources for complete details.